All About Us: Our Mobile Beauty Concierge Service
If you haven't checked out the original blog post on Carrie McGuire Photography, here is your link. This amazing girl boss herself, interviewed me so all of you can get to know me better, as well as, answer some frequently asked questions I get from clients/brides. Here is some of the blog post below:
Mobile Beauty Concierge Service?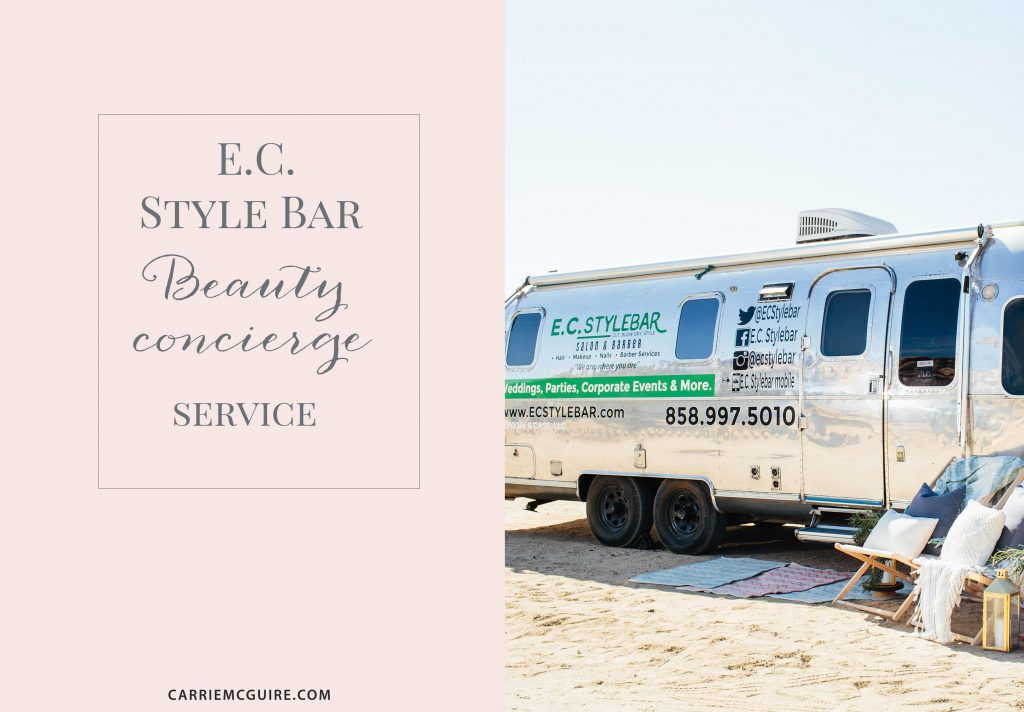 It's a one-stop shop that they have taken the guesswork and research out of for you. They have a team of licensed and talented professionals that will be tailored and matched for YOU. How cool is that!? Take a look at this awesome company and all that they have to offer. I think you will find their story and vision inspiring!
TELL ME ABOUT YOURSELF!
Hello everyone! My name is Katelyn McCullough and I was born and raised in Las Vegas, NV and moved to San Diego to attend University of San Diego. After I graduated, I decided to stay in San Diego and start my own business, Elwynn & Cass, LLC (aka E.C. Stylebar) a beauty concierge service based in Southern California.
My job is to match the best artists for the client and/or occasion based on the experience they are looking for. I match artists to clients based on experience, style/personality, location, and budget. I like to bring that personal touch to each of my clients, so I customize the services to the occasion. One of the things clients can get at their event is our E.C. Stylebar, our mobile beauty lounge, which adds a fun and unique experience.
WHAT YOU MAY NOT KNOW ABOUT ME:
I LOVE CRAFT BEER AND AM PARTIAL TO SOURS AND BELGIAN ALES

I AM A COMPETITIVE EQUESTRIAN AND COMPETE ALL YEAR ROUND

I LOVE BOXING AND KICKBOXING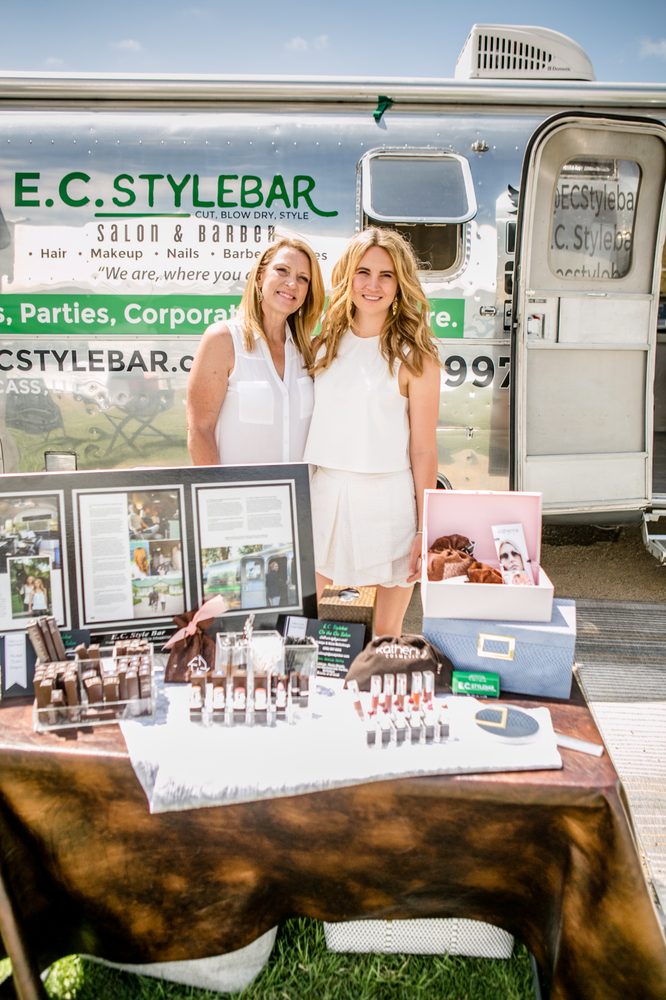 I asked Katelyn to answer a few questions for me based on her services and what people typically ask her.
WHAT SHOULD I EXPECT TO PAY?
This is a tricky question, as I understand that budget is typically a huge factor in deciding which vendors brides want to choose. However, hair and makeup is one of those must-haves for your wedding day and is something that you should invest some of your budget in. For really good artists, you should expect to pay anywhere from $280 to $500+ for hair/makeup for the bride and for bridal party $160 to $250+.  Some of my brides get a little sticker shock when they see that, but artists range in their experience level so that is where this pricing comes from.
It is all based on the experience the client is really looking for, and when you are investing money into hair and makeup for your wedding day, you shouldn't be concerned about the quality you will be getting.
WHEN SHOULD THEY BOOK THIER TRIAL DATE?
I highly recommend a trial to my brides prior to the day of the wedding. Primarily so you can try out the styles of hair and/or makeup that you are thinking and see if they really work for you. With this in mind, I tell brides that when to book the trial date is really up to them. However, I recommend at least a few weeks out from the date, with the ideal being at least a month out. This is because you will have time to look at the photos from the engagement shoot. Or can get a feel of the look amongst friends and family and decide if there are any changes you want to make.
Also, so you are not stressing about the looks a few days out from the wedding, especially if you were not happy with what the artist did for you and you may need to switch artists. You want to give yourself some leeway to make these decisions.
HOW SHOULD YOUR CLIENTS SHOW UP FOR THE TRIAL AND/OR WEDDING DAY?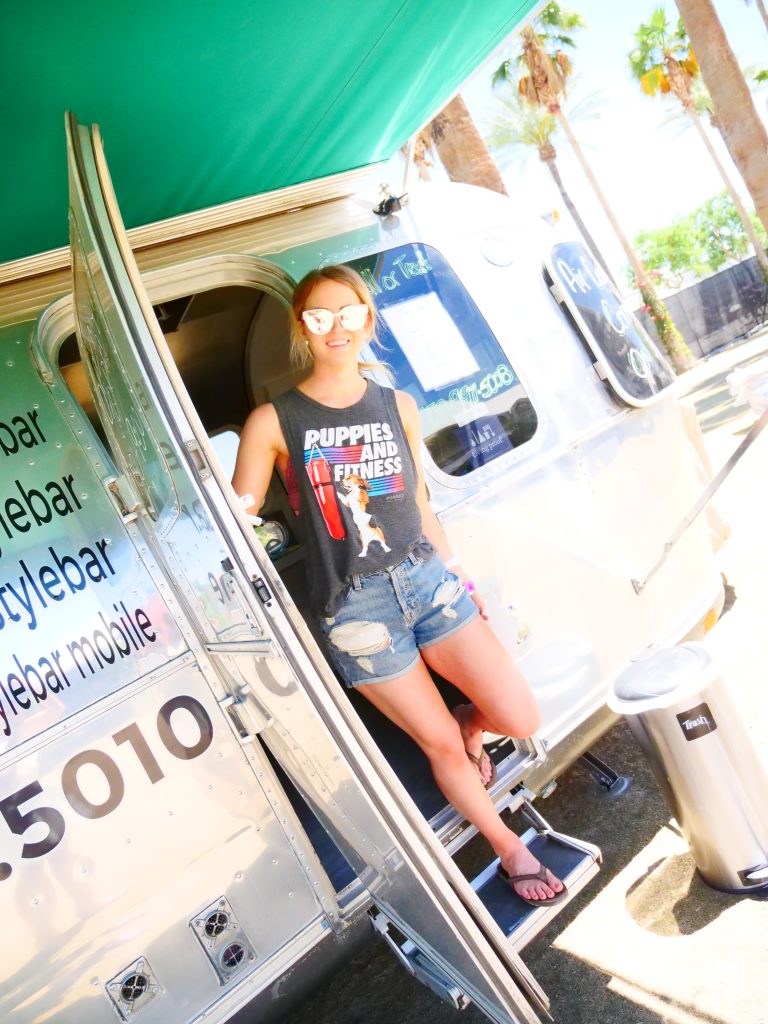 Considering that you will be getting your hair and/or makeup done during the trial and wedding day, it is best to come fresh faced. If you do happen to come with some makeup on (since it may be later in the day), the artist can remove it for you, so the trial can start fresh. Makeup is kind of self-explanatory, but hair is a different story and is something I get asked about all the time. Particularly, how should I come with my hair? The same goes for whether you are wanting an updo, or down-style, come with your hair "dirty". Meaning at least one day dry. Reason being, at least one-day dry hair will hold the style better than if your hair is fresh and clean. The same rule applies to the day of the wedding because the last thing you want is your hairstyle coming undone.
HOW LONG WILL THEY NEED FOR HAIR AND MAKEUP?
This will be based primarily on the experience level of your artist, as some are more skilled at certain styles and can finish them quite quickly. When I am organizing the hair and makeup for brides, I typically allot 45 minutes for each service for members of the bridal party and/or family, and an hour for each service for the bride. The artists I work with, often finish each service in less than 45 minutes or an hour, but I give them this time for any unforeseen contingencies.
It happens more often than you think, but brides change their minds the day of on the style of hair or makeup they are wanting, so I schedule a little extra time, in the event this happens. It is always better to plan for a little extra time, that way you are not rushing to get ready immediately after as well.
TAKE A LOOK AT HOW THEY MADE E.C STYLE BAR INTO ONE AWESOME CLIENT EXPERIENCE
E.C Style Bar Story

Want to see more? They were also featured in Del Mar Lifestyle Magazine!